Comfort on the beach
Spaces and services for your holiday
Being at the seaside also means organizing your time and space well. So much so that we have an agreement with an establishment located right in front of the hotelless than 100 feet away.
Here you will find cabins to store your cover-up, towel, and all your beach essentials. There is a storage room even for inflatable toys, so they'll stay safe while waiting to be used by your child.
Children on the beach
tailor-made services
Even on the beach there is a special eye to reserve for children and their parents tailor-made comfort and attention.
For example, we have a cabin dedicated to children. Here, babies can be changed on a comfortable changing table and mothers will have everything they need for the operation at their disposal.large playground - safe and fenced - where you can play with friends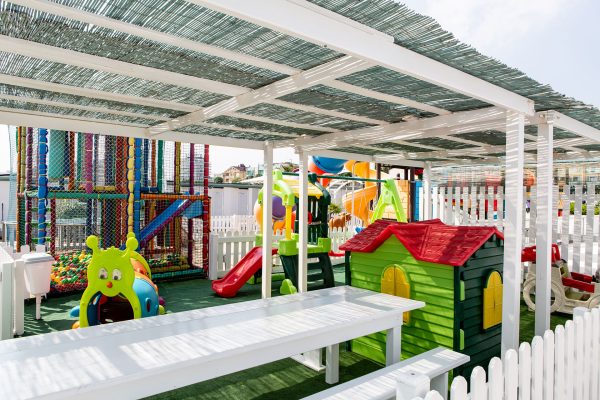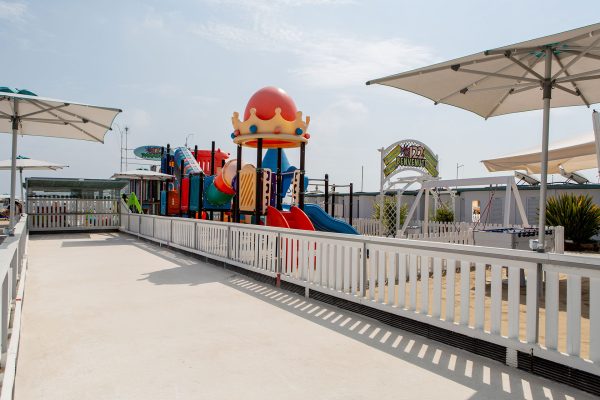 Dynamic holidays
Sport and fun
Having fun on the beach also means healthy movement and lots of sport! Bowls, table tennis, mini basketball... on the beach you can organize fun tournaments and challenges.
And entertainment is also assured thanks to the animation stafffor young and old, with irresistible activities and games.
But that's not all: the beach is life in Romagna, so expect cocomerate, theme parties, and evenings of pure fun by the sea.
Reviews
The title of the review I think needs no further comment. Great hospitality, proximity to the sea, great food ... Thanks to Federico Giulia Margherita Laura Roberto Daniela ... a big hello from Samuel

dancerall

We stayed at this hotel for 17 days in June and we will be back in August because the Dusseldorf Hotel in Rivazzurra is a certainty.clean, comfortable and good size rooms.at the reception Federico and Margherita ready to welcome customers with a joke and a smile.open owners and always willing to listen to the needs of customers in order to satisfy their needs.a strong point the kitchen...

Elisa M

Our weekend in Rivazzurra was particularly nice thanks to the hotel Dusseldorf. Clean environment, owners courteous and kind and ready to meet with a smile on his lips the needs of guests. Discreet rooms. Good value for money.

Ris D

We spent only one night, because in support of a trip to Mirabilandia of two days. The staff very nice and friendly, in general very clean and comfortable. The location so close to the sea is not to be underestimated for a summer stay. We had a good dinner and breakfast was pretty well stocked. I recommend it

Romina B