Hotel services
More than three stars
The Hotel Düsseldorf in Rivazzurra di Rimini has a wonderful wellness areathe Rose Quartz Beauty&Spawhere you can take refuge and enjoy moments of deep relaxation.
And if you can't stand still even on holiday, for sportsmen there is also a equipped fitness corner.
In addition, all common areas and rooms are equipped with air conditioningso as to make our hotel an oasis of freshness and comfort even during the hottest hours.
If, on the other hand, you want to rediscover the taste of ageless fun, visit one of the splendid parks of our coast for interactive cultural experiences and close contact with nature and its inhabitants! Ask us for discounts to get in without having to wait in line!
Parking and wi-fi
For comfortable holidays
We host your car in a supervised parking on request, so you can keep it safe and forget about it for the duration of your holiday.
La wireless connection for your devices is free and present throughout the hotel: stay connected with your friends and remember to tag us when you share your experiences on social networks!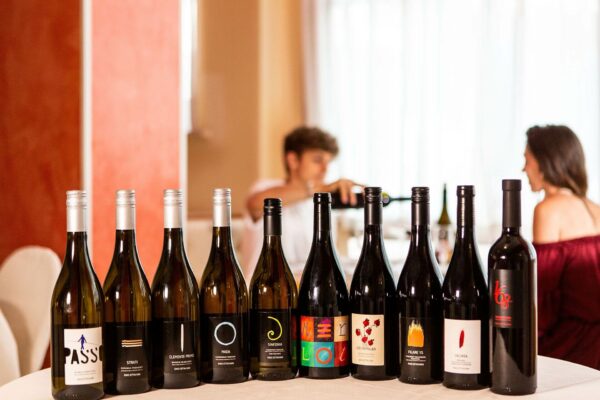 Author Vineyards
Special Novelties 2021
Take advantage of our new convention with the Ennio Ottaviani Winery.
In addition to enriching our wine list for your meals, we are happy to organize for you a excursion to discover their vineyard. Here you can spend a day amidst shining grapes, exquisite wines and typical tastes.
And while you relax, your children will be happy to run and play in the large estate park.
Reviews
The title of the review I think needs no further comment. Great hospitality, proximity to the sea, great food ... Thanks to Federico Giulia Margherita Laura Roberto Daniela ... a big hello from Samuel

dancerall

We stayed at this hotel for 17 days in June and we will be back in August because the Dusseldorf Hotel in Rivazzurra is a certainty.clean, comfortable and good size rooms.at the reception Federico and Margherita ready to welcome customers with a joke and a smile.open owners and always willing to listen to the needs of customers in order to satisfy their needs.a strong point the kitchen...

Elisa M

Our weekend in Rivazzurra was particularly nice thanks to the hotel Dusseldorf. Clean environment, owners courteous and kind and ready to meet with a smile on his lips the needs of guests. Discreet rooms. Good value for money.

Ris D

We spent only one night, because in support of a trip to Mirabilandia of two days. The staff very nice and friendly, in general very clean and comfortable. The location so close to the sea is not to be underestimated for a summer stay. We had a good dinner and breakfast was pretty well stocked. I recommend it

Romina B